Everybody hates spam – but with cPanel, you can keep it from ever hitting your inbox!
Click on the "Apache SpamAssassin" icon in the Email section, and you'll be taken to this screen: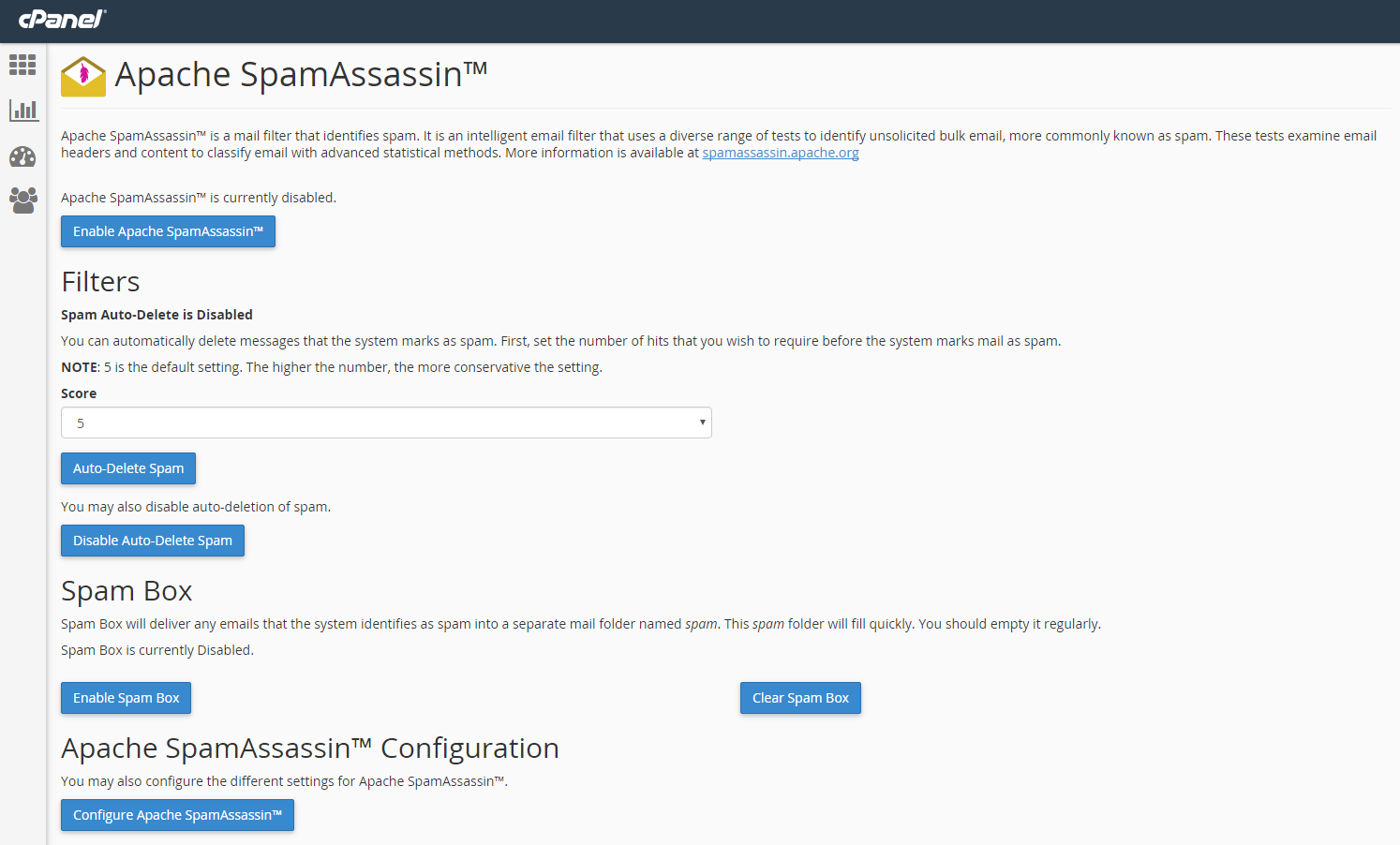 From here, you've got a few options:
Click "Enable Apache SpamAssassin" to turn on the intelligent spam filter.
If you want to, click "Auto-Delete Spam" to not only flag spam, but automatically get rid of it.
You can adjust how sensitive the spam filter is on a scale of 1 – 10 (1 being most liberal, 10 being most conservative).
You can enable your "Spam box" – or clear it out.
If you need to create advanced settings, you can click "Configure Apache SpamAssassin" to add blacklisted email addresses or protect valuable emails from being deleted with whitelisted email addresses.
For now, leave these settings alone.