If you've ever had a phone or computer die on you before, you know how devastating it can be if you haven't backed up your files!
cPanel makes it incredibly easy to keep this same tragedy from happening with your website's files by giving you the chance to back your site up manually any time you choose.
To start, click the "Backup Wizard" icon in the Files section of your site, as shown above. While you can also do this by clicking "Backup", the "Backup Wizard" makes the process even more straightforward.
You'll then see this screen:

From here, click the "Backup" button to continue backing up your files. You'll be shown a screen where you have an option to choose whether you want a full backup (all files) or partial backup (Home Directory, MySQL Databases, Email Forwarders & Filters).
For sake of ease, back up your entire site and save it to an external hard drive or other secure location.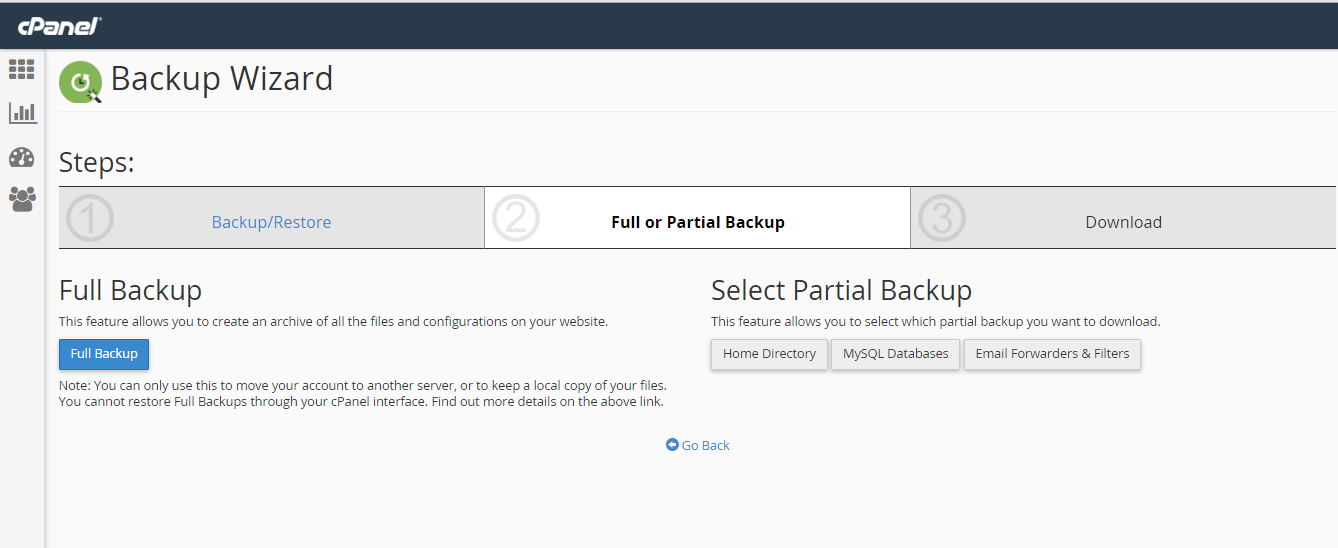 Finally, you'll be asked to choose a backup destination. Unless you have a remote FTP server (which you probably don't), you can leave this as "Home Directory" for now.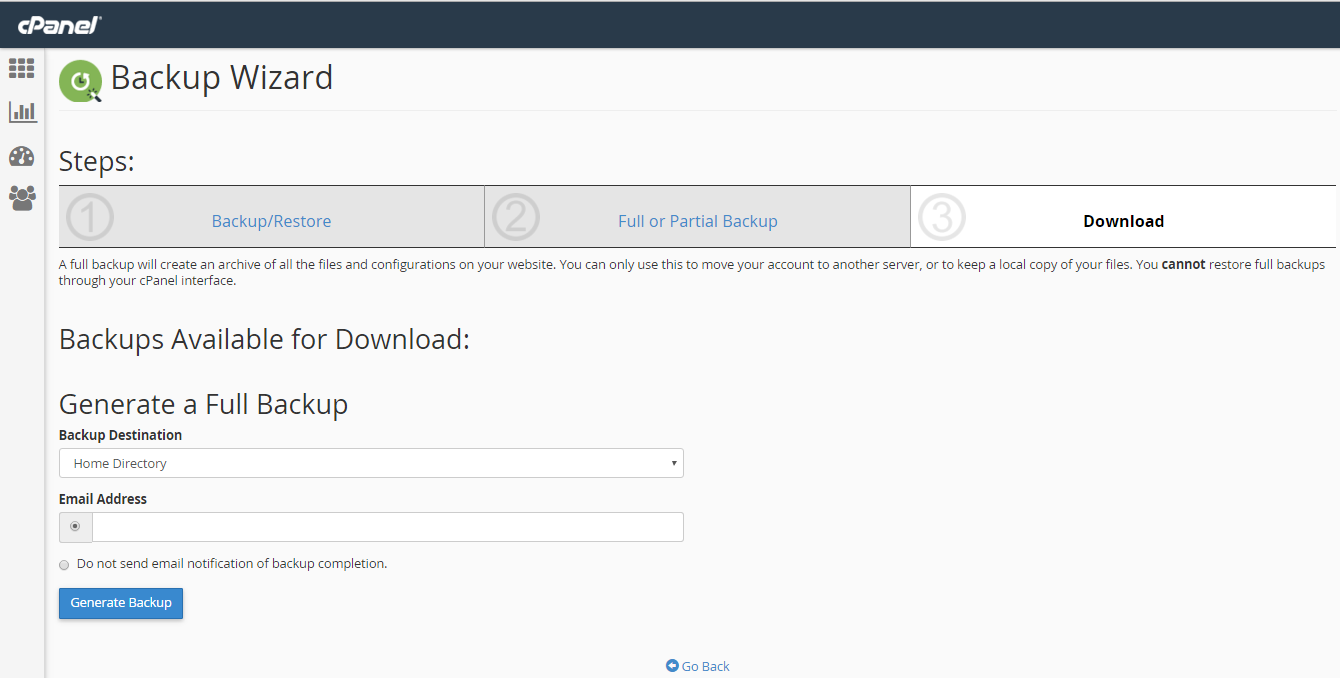 Choose your email address if you want to receive an email notification of backup completion, and then click "Generate Backup" to create a complete backup of your site!